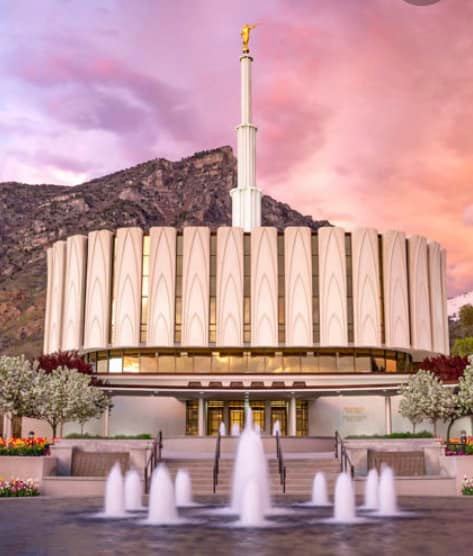 Provo Temple Endowment Session
2200 Temple Hill Dr
Provo , UT 84604
If you would like to carpool with other single adults to a temple session, reserve a seat in any of the following sessions, then text the organizer for more details on carpool time of departure. Sometimes, the group may meet earlier for a meal OR perhaps meet for a meal afterwards if desired. These are the dates and times of the temple sessions currently organized with carpooling opportunities from Heber City:
Friday, April 22nd ~ 6pm endowment session ~ Depart Heber at 4:50pm ~ Organizer, Bobbie Prosbt, 801.410.6978
Tuesday ~ May 3rd ~ 6pm endowment session ~ Depart Heber at 4:50pm ~ Organizer, Bobbie Prosbt, 801.410.6978
Saturday ~ May 21st ~ 10am endowment session ~ Depart Heber at 8:50am ~ Organizer, Sidney Ellingford, 435.722.7907
If you are interested in joining other single adults to attend one or more of these temple sessions, please make sure you reserve your own seat. You can sign into your LDS.org account, or google "Provo Temple Appointment" to log onto your account to make a reservation. (Be sure to choose Provo Utah temple and NOT the Provo City Center temple for these events). It's first come, first serve, so if you think you're interested in going, register now while there is still space available. 
If the endowment session is fully booked, you may want to choose a sealing session or a inititory session for the same time. If those are also fully booked, you can pick the next later session, as sealings and/or inititories do not take as long as the endowment session. You should still have time to enjoy the peace of the Celestial room. 
For each session events, we will be meeting 80-90 minutes before the session time at the parking across from the Culver restaurant back lot. There will be a car with a helium balloon above it. This will be the organizer's vehicle. They are available to carpool. They will leave Heber to head to the temple promptly 70 minutes prior to the session time. If you are willing to drive also, please let us know. You can text message the Organizer of the designated temple session event you want to join to volunteer OR for any questions you may have.