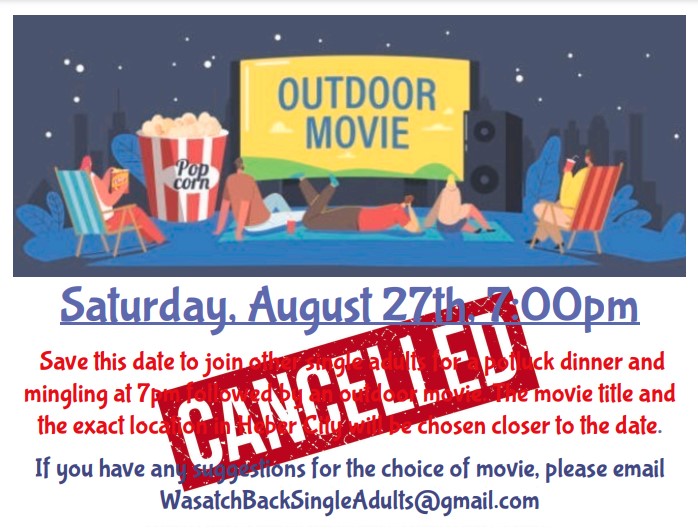 Event CANCELLED for Outdoor Movie / Potluck Dinner
Exact Address To Be Determined
Unfortunately, this event has been CANCELLED. We look forward to seeing you our next activity instead. Thank you!
Enjoy the beautiful mountain air with a potluck dinner followed by an outdoor movie. Stay tuned for more details closer to the date of this event. The exact location in Heber City and the title of the movie will be disclosed at a later time. This is for single adults only (sorry, no kids this time). If you have a suggestion for which movie to watch this night, please email your ideas to [email protected] 
We look forward to seeing you all there!