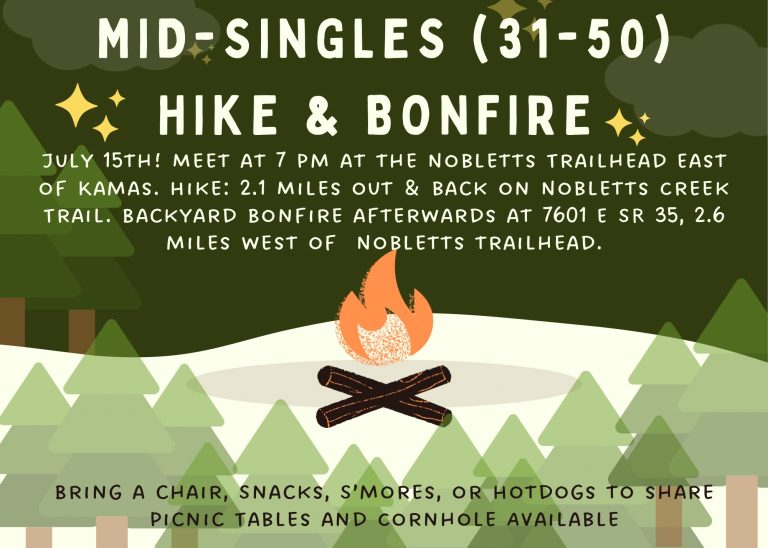 HIKE and BONFIRE for ages 31-50
Hike is at Nobletts Trailhead / Bonfire is at:
Mid Single (Age 31-50) Hike & Bonfire. Meet at the Nobletts Trailhead (East of Kamas) at 7:00 pm for a 2.1 mile hike up Nobletts Creek Trail.
After the hike, @ 8:00 we drive 2.6 miles back to the west for a bonfire at 7601 E SR 35. The bonfire is in the backyard by the bunkhouse where you can hear the nearby river. Parking is available in the driveway, in front of the house or on the other side of the road (SR 35).
Bring some firewood, snacks, s'mores or hotdogs… to share. Limited cell service but unlimited good times. LDS Standards and all divorces must be final.